Premier Placement, Inc., has entered the world of blogging! For years, we've enjoyed reading and sharing blog posts with clients, job applicants and colleagues. We enjoyed it so much that it seemed only right to start a blog of our own. Consider this post our first seedlings. We plan to cultivate and grow this resource, in the hopes of providing you with something valuable, enjoyable and worth coming back to visit often.
In this space, we will share articles, tips and musings about all things placement. There's always something new and exciting to discuss in the world of hiring and recruitment, both globally and regionally. We will also share advice from our more than two decades of experience in the industry. We specialize in the placement of manufacturing, supply chain, production management, engineering, HR, IT, finance, sales, and marketing candidates throughout the United States and internationally.
As a member of NPA, The Worldwide Recruiting Network, we will also include useful insights for working and hiring overseas, as well here in the States. We are your connection to premier recruiting firms on 6 continents through this global cooperative of independent executive recruiting consultants. We look forward to sharing information from our experiences in this network in future posts.
Whether you own a business and are looking for talent or are interested in that one-in-a-million career opportunity for yourself, we'll have valuable information to share with you.
We hope you are looking forward to it as much as we are! —Laura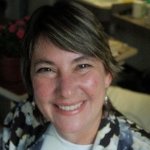 Laura Schmieder
President of Premier Placement, Inc.
(610) 395-9123