Last week when discussing a new search with a new client's hiring manager, I was struck by how much the workplace has changed over the past 35 years I've been recruiting.   This search was for a Team Leader (used to be Production Supervisor) who would "own" the product line – meaning this person wouldn't be responsible for just one shift but all three shifts that produced the product…..not directly as they would work through other team leaders on each shift but in reality they would have to be available 24/7.  They wanted someone who could listen, be authentic, coach, mentor, persuade, a critical thinker, high energy, drive, enthusiasm – it used to be that everyone wanted someone who had been a military junior officer and knew how to command respect!
So too has the recruiting world changed – we don't just recruit and set up interviews, negotiate offers. Now we need to be concerned with assessment testing, succession planning, as well as privacy, ADA, and fair credit reporting laws to name a few.  AND we don't just work locally – used to be I only marketed within one hour of my home base!  Not only do I now work searches throughout the United States, but I've placed Engineers, Sales and Marketing Managers in Europe, China and Malaysia to name a few.   I market myself to my clients as a full service recruiter – someone who can listen, coach, persuade AND work all hours of the day depending on the time zone.
I can't do this alone.  Being a member of NPA Worldwide, I've learned from other recruiters at our Annual Meetings, Global Conferences and through webinars to ASK my clients where they have search needs anywhere in the world.  At first I was intimidated by what I thought would be language and cultural barriers but I soon learned that English is the universal business language and my global NPA Worldwide partners can help me with the local laws, benefits and idiosyncrasies.
In conclusion, everything in life changes, evolves….progress is good!   We need to be sure that we are paying attention these changes, making time to learn new techniques and technology….. as well as laws and best practices.  Be sure to take on risks – they stretch to you to your full potential.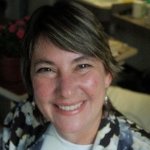 Laura Schmieder
President of Premier Placement, Inc.
(610) 395-9123